Pivot Assessment, Training and Coaching (PATCH)
A 6-step program focused uniquely on your business and what you need to pivot successfully. Expert PATCH coaches will help you assess your capabilities, identify what market opportunities are strongest for you, develop an action plan, train your organization on new workflows and procedures, and implement a system to stay agile for future changes.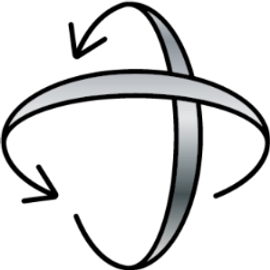 Why this matters
Manufacturers need to innovate and adapt to ever-changing environmental and economic impacts.
It is taxing and scary when your product or service is no longer in high demand. There are still opportunities to keep the lights on and continue to provide for our community, customers, and employees with less demand.
Identify opportunities to pivot production to a new product to maintain profitability and keep your company flourishing in new markets.
With a combination of classroom and hands-on application, the PATCH program effectively teaches:
What markets are the strongest for you to move into
How to assess your company's capabilities for new markets
Which machines have future value beyond pivoting
Working with the latest equipment
Creating a work instruction for the new procedure
Design a Forecast and Adapt System to prepare for future changes to the system
Adapt or Die
Pivoting your company to new products can help to:
Create new opportunities for growth

Retain Employees

Increase Revenue

Bring in new technology to future-proof your company

Help your community

Enter new markets
Product & Market Opportunities
The Colorado Manufacturer's COVID Taskforce identifies needs and market opportunities to connect with Colorado manufacturers. In partnership with Lockheed Martin's Colorado engineering team, we have access to 14 unique products that may be in demand in response to COVID.
Pivot Grants
Limited, competitive grant dollars are available to offset the cost to pivot operations effectively and quickly scale the production of new products. Pivot grants may be used for initial raw materials, supplies, certain equipment, and even PATCH consulting.