NoCo Manufacturing Partnership Elects Three to Board of Directors
The NoCo Manufacturing Partnership has three new board members.
Stacy Johnson, director of economic development for the town of Windsor; Heidi Hostetter, CEO of H2 Manufacturing Solutions, VP at Faustson Tool, Arvada, and industry chair, Alliance for the Development of Additive Processing Technologies, Colorado School of Mines (ADAPT); and Mina Cox, chief operating officer of Specialty Products,  Longmont, were elected to the board. They succeed Brooke Gunn, Scion Aviation; Terry Precht, Vergent Products; and SeonAh Kendall, City of Fort Collins.
The NoCo Manufacturing Partnership has more than 170 manufacturers and 54 public-sector participants. Among its goals:
Build awareness of diverse careers in manufacturing through company tours and other events for middle and high school students.

Partner with K-12 and higher education to build relevant skills.

Bring together business-to-business networking and supply chain opportunities.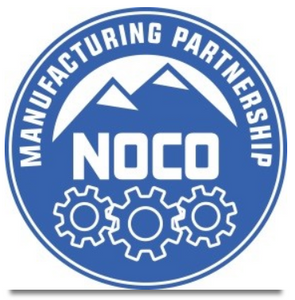 In 2016, the partnership: 
Surpassed the 1,00

0 participant mark for the number of high school and middle school students in Fort Collins, Loveland, Greeley, and Longmont who have taken Manufacturing ROCKS! Tours

Awarded $6,000 in scholarships to Front Range Community College and Aims Community College students

Organized a successful NOCOM 2016 Trade Show at the Ranch in Loveland

Convened the first Regional Advisory Board Meeting for high schools

Sponsored the first Parent's Manufacturing Day with Fort Collins manufacturer Woodward as host.