CDOT and the State of Colorado's Transportation Infrastructure
-Heidi Hostetter
(I've been participating in the CiviCO Governors Fellowship, here are my thoughts from the third session, which dealt with the Colorado Department of Transportation)
Colorado is growing, but unfortunately, our transportation infrastructure isn't keeping up with this growth. My fellowship with the Governors' Office and CiviCO has been an eye-opening experience. After completing session 3, it's clear that this administration will have a hard time moving the needle on transportation efforts unless there's a natural pivot with both the private and public sectors to find ways to work together, be creative, and think outside the box.
Our government agencies sometimes don't work well together, even when working towards a common goal. Competing state and regional priorities may result in a stalemate. For example, RTD and CDOT are both focused on getting Coloradoans around the state, but they can't decide who is in charge of things like light rail across the Front Range. This is where the industry can and must step up to fill the gaps.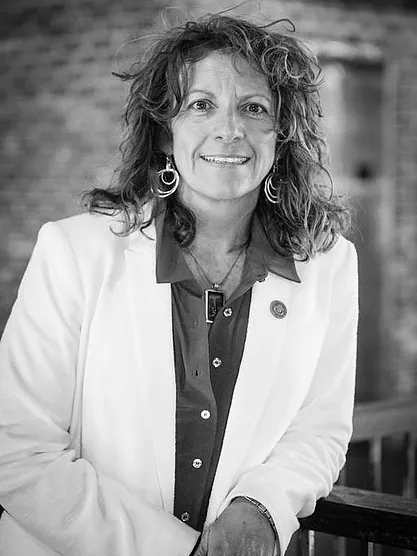 We often come to think of government as "omnipresent" and "all-powerful," but the reality is, even with the best of intentions, the government can be hobbled by the very people they seek to serve. The perfect example is how Proposition CC was defeated in this year's election. Yes, we would have missed out on about $100 in TABOR refunds, but in return, we would have enjoyed improved infrastructure and education, which leads to higher wages, property values, and standard of living. What amounts to $0.09 a day for the average Coloradan, money they would have paid in through sales and property taxes was presented as a "tax hike" by the opposition. When Colorado voters supported TABOR in 1992, I'm fairly certain no one predicted that it would hobble the state's ability to provide essential public infrastructure and support education. Proposition CC was an opportunity for voters to support funding for roads and schools. Unfortunately, Coloradans won't see improved infrastructure and education and the benefits that come from those.
We have the unique opportunity in the private sector to look beyond the short-term profit goals and into the long-term sustainability of our industries. If we expect to have workers show up on time or even be available to help us manufacture our products, we need them to have transportation to come to work on time.
We need our products to reach our customers in a timely fashion, and we need the supply chain to not suffer massive delays because of something as ridiculous as traffic. We can leverage the profits and influence we have now and our economic impact for the state to help improve our transportation infrastructure for the future.
The only question remaining is will we do it? I hope the leaders of industry in Colorado can join me and look beyond the next quarter's profits and into the future of Colorado and the country.
Factoids:
Since 1992, Colorado residents have only gotten TABOR refunds nine times. For budget year 2019-20, it is projected that the state would have about a $310 Million surplus. This would have meant that for the 2020-21 budget year, the state could have had an additional:
$103 Million for Public (K-12) Schools

$103 Million for Public Higher Education, including vocational and community college

$103 Million for State and Local Highway and Transit Projects
This could have provided for:
Smaller class sizes in public

schools and better teacher pay, benefits, and retention

Expanded programs for students in the Community College System to develop job skills
Money to expand current transportation infrastructure, potentially even addressing the lack of high speed or light rail along the Front Range